Hong Kong is changing its patent law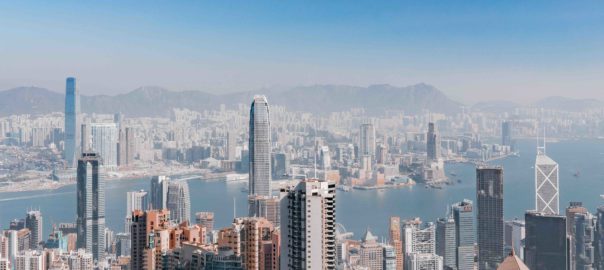 Since December 19th, 2019, it has been possible to file an initial standard patent application in Hong Kong at the regional patent office, whereas until then it first had to be filed in Europe or China. The office verifies the patentability. Other aspects have also been introduced in the new law. Is the system, in certain respects, becoming more like the one in France?

Hong Kong is a special administrative region of China. Its legislation follows the famous rule stated by Deng Xiaoping "one country, two systems".
In terms of intellectual property, the law that applies in Hong Kong is therefore not Chinese law, with the result that a Chinese patent does not confer a monopoly in Hong Kong.
The two types of patent prior to December 19th, 2019
The Hong Kong patent system offered two types of protection:
– first, a standard patent, based on a patent application that was initially filed outside of Hong Kong and covering either the United Kingdom or continental China;
– the second is a short-term patent that had to be applied for by providing a search report established by an acknowledged administrative authority.
The standard patent confers 20 years of protection at most, while the short-term patent is limited to 8 years.
Previously, the Intellectual Property Department of the special administrative region of Hong Kong, often referred to abroad as the Hong Kong Intellectual Property Office, did not examine either of these two types in detail, as the first consists of a pre-filed patent resulting from the awarding of a patent abroad and the second is based on a presumption of validity due to the search report filed with the patent request.
If only the detailed examination is considered, the situation of an initial application for a French patent is not that far from an application for a short-term patent in Hong Kong, as a French patent is awarded based on a presumption of validity due to a search performed by the European Patent Office.
But we know that the situation in France will be changing, following the recent legislative reform that has introduced the possibility of a patent application being rejected for lack of inventive activity.
Introduction of direct filing and of a detailed examination at the Hong Kong patent office
According to a new Hong Kong law, which took effect on December 19th, 2019, the intellectual property office will be responsible for conducting a detailed examination of patent requests filed for the first time in Hong Kong.
The new law has its roots in 2016 legislation that had several objectives, including enabling Hong Kong nationals to apply for an initial standard patent directly with their own intellectual property office, meaning no longer having to first file the application outside of Hong Kong.
The new law makes it possible to file a standard patent application without first applying for one from either the CNIPA (the continental Chinese Patent Office), the EPO (European Patent Office), or the UKPTO (United Kingdom Trademark & Patent Office).
The request, called an "application for a standard patent of origin", will be examined by the Hong Kong Patent Office using the usual criteria for innovation, inventive activity and industrial application.
This is revolutionising the Intellectual Property Office. The continental Chinese office will be providing support, including training for the examiners.
At the same time, applications for standard patents under the previous law (not designated "native") will continue to be accepted.
Other modifications have been made
Other new aspects have been introduced, such as third-party observations.
At the same time, an optional detailed post-awarding examination of short-term patents has been introduced and applicants can claim ownership of items defined in two independent claims (a single independent claim is authorised under the previous law).
Parallels with France
The introduction of a detailed examination is similar to a recent change in French patent law. In France, some people rejoiced at the international competition, while others feared costs would rise, resulting to a loss of economic benefit essentially giving domestic applicants an advantage.
Here in Hong Kong, a different motivation has led to a similar change. Different? Not so sure, as in both cases the local administrative authorities are probably seeking to offer their citizens protective mechanisms that are likely to encourage local initiatives.
The pros and cons will probably use the same arguments as in France. We will be monitoring the consequences of this new law in the context of Hong Kong, which is different than France in many ways, but where the government is also counting on innovation, including as part of the Greater Bay Area project, which is a pet project of President Xi.
Article written by
Vincent REMY