About LLR
LLR Patent & Trademark Attorneys is present in France, Belgium, Switzerland and Germany through its various offices. LLR Patent & Trademark Attorneys is also established in China and Hong Kong.
LLR Patent & Trademark Attorneys also owns the multi-professional practice company LLR LegaL SPE, whose main activity is the joint practice of the professions of lawyer and industrial property attorney. This company provides advice in the fields of contracts and business law.
Our mission is to develop the intellectual assets of our clients in France and overseas through our offices based in Europe and China and also a network of corresponding attorneys selected throughout the world.
We help our clients to define their intellectual property strategies and work towards this objective in particular in the fields of trademarks, patents, designs, domain names and copyright. We also offer expertise in various other aspects of intellectual property law or areas associated with IP, such as unfair competition.
Our organisation enables us to maintain close relationships with each of our clients. We provide to each client a dedicated team which enables us to offer a personalised and complete service. These teams adapt to the specific challenges facing our clients and work to accommodate our clients' wishes.

LLR group is primarily:
Firms dedicated to intellectual property
A team that spans two continents: Europe and Asia
An internationally oriented structure
A group that is innovative and creative, just like you
LLR is committed to being at its clients' side throughout the entire lifespan of their IP-related matters.
In order to guarantee its clients direct contact with its professionals, the firm has a presence in France with six offices located in the regions of Ile-de-France, Auvergne-Rhône-Alpes, Nouvelle-Aquitaine, Provence-Alpes-Côte d'Azur, Brittany and Occitanie, with offices in Paris, Lyon, Bordeaux, Aix-en-Provence, Rennes and Montpellier.
In line with its clients' expectations, the firm favours a pragmatic approach based around putting in place an effective strategy for protecting and adding value to their IP rights.
A pioneer in IP consultancy in China, LLR is one of the few European firms which is to be established with an office in Beijing. This office, which is to be managed by French-speaking Chinese employees and French nationals, meets the requirements of local clients and of international operators in China.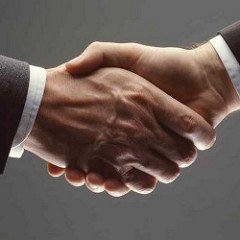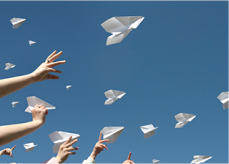 Just like you, we are innovative and creative. On the basis of its experience in Intellectual Property, LLR has put in place pioneering solutions to meet your needs in this field.
CleverIP : For managing our files and our clients' portfolios, we use CleverIP, a high-performance information technology tool. Our files are entirely digital, which allows us to offer our clients the ability to consult documents instantaneously and securely. This software is now also used by some of our largest clients.
Crystal® : An innovative tool for managing of Freedom-To-Operate (FTO) analysis: to meet our clients' needs, we have developed a highly effective method of evaluating risks/strengths in relation to intellectual property (IP). This makes it possible to present, in the form of a matrix, the key patents of a technology and their nuisance value vis-à-vis a particular product. This method is particularly suitable for audits performed for the purposes of estimating the value of a technology ("Due Diligence").
BE IP® : Intellectual property is a prime competitive asset. This is why training and raising of awareness about it are so important. Whatever profile our clients have, our firm offers training program on these issues by using light-hearted activities that has been developed entirely by LLR. These training sessions are also offered to universities and engineering schools.