About LLR
LLR Patent & Trademark Attorneys is present in France, Belgium, Switzerland and Germany through its various offices. LLR Patent & Trademark Attorneys is also established in China and Hong Kong via its respective subsidiaries LLR China and LLR Ltd.
LLR Patent & Trademark Attorneys also owns the multi-professional practice company LLR LegaL SPE, whose main activity is the joint practice of the professions of lawyer and industrial property attorney. This company provides advice in the fields of contracts and business law.
Our mission is to develop the intellectual assets of our clients in France and overseas through our offices based in Europe and China and also a network of corresponding attorneys selected throughout the world.
We help our clients to define their intellectual property strategies and work towards this objective in particular in the fields of trademarks, patents, designs, domain names and copyright. We also offer expertise in various other aspects of intellectual property law or areas associated with IP, such as unfair competition.
Our organisation enables us to maintain close relationships with each of our clients. We provide to each client a dedicated team which enables us to offer a personalised and complete service. These teams adapt to the specific challenges facing our clients and work to accommodate our clients' wishes.

LLR group is primarily:
Firms dedicated to intellectual property
A team that spans two continents: Europe and Asia
An internationally oriented structure
A group that is innovative and creative, just like you
LLR is committed to being at its clients' side throughout the entire lifespan of their IP-related matters.
In order to guarantee its clients direct contact with its professionals, the firm has a presence in France with six offices located in the regions of Ile-de-France, Auvergne-Rhône-Alpes, Nouvelle-Aquitaine, Provence-Alpes-Côte d'Azur, Brittany and Occitanie, with offices in Paris, Lyon, Bordeaux, Aix-en-Provence, Rennes and Montpellier.
In line with its clients' expectations, the firm favours a pragmatic approach based around putting in place an effective strategy for protecting and adding value to their IP rights.
A pioneer in IP consultancy in China, LLR is one of the few European firms which is established with an office in Beijing. This office, which is managed by French-speaking Chinese employees and French nationals, meets the requirements of local clients and of international operators in China.
Our French and Chinese staff work as a team and in synergy thanks to regular discussions, joint meetings and uniform file-management procedures.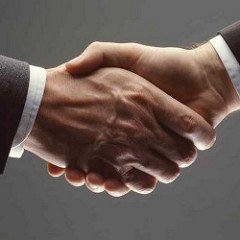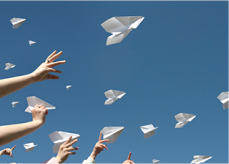 Just like you, we are innovative and creative. On the basis of its experience in Intellectual Property, LLR has put in place pioneering solutions to meet your needs in this field.
CleverIP : For managing our files and our clients' portfolios, we use CleverIP, a high-performance information technology tool. Our files are entirely digital, which allows us to offer our clients the ability to consult documents instantaneously and securely. This software is now also used by some of our largest clients.
Crystal® : An innovative tool for managing of Freedom-To-Operate (FTO) analysis: to meet our clients' needs, we have developed a highly effective method of evaluating risks/strengths in relation to intellectual property (IP). This makes it possible to present, in the form of a matrix, the key patents of a technology and their nuisance value vis-à-vis a particular product. This method is particularly suitable for audits performed for the purposes of estimating the value of a technology ("Due Diligence").
BE IP® : Intellectual property is a prime competitive asset. This is why training and raising of awareness about it are so important. Whatever profile our clients have, our firm offers training program on these issues by using light-hearted activities that has been developed entirely by LLR. These training sessions are also offered to universities and engineering schools.
Brevet Digital Learning (in French): Are you a manager of an industrial property firm or department who must train new engineers in drafting patent applications in the field of mechanics? Are you a young engineer yourself who wants to become more efficient and self-sufficient? Are you a more experienced patent engineer who wants to formalise your knowledge in this field? For you, Guillaume de La Bigne et Edufactory and Edufactory have created Brevet Digital Learning (in French), a flexible and remote training module that allows you to quickly assimilate an essential body of knowledge relative to the functions and elements usually used in mechanics.
2020
Innovincia joins LLR
The integration of this dynamic team allows LLR to further expand in the field of patents, and setting foot in Thonon and Annecy. Its founder, Thomas Croonenboek, becomes partner of LLR. As a German native, he contributes to develop LLR's proximity to Germany.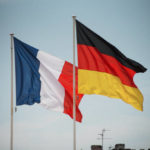 2017
Acquisition of the firm Jeannet & Associés
LLR is pursuing its development in Lyon's region.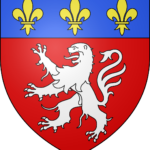 2016
Opening of LLR in Lyon, Bordeaux, Rennes and Montpellier
Pursuing its development in the French regions, LLR inaugurated four new offices this year in Lyon, Bordeaux, Rennes and Montpellier.
2015
Member of the IP Excellence Circle
LLR is a signatory of the national Quality Charter for Industrial Property Attorney firms. The Charter, which is renewed each year, aims in particular to enhance the quality objectives of our profession.
2008
Opening of LLR in Beijing
Our office in Beijing now has over fifteen employees. The office is a partner of the Maison France-Chine", a unique initiative bringing together French companies and institutions, including the French Chamber of Commerce and Industry in China (CCIFC).
2005
Creation of the first web version of CleverIP
In 2000, LLR innovated by offering its employees and customers software designed specifically to manage intellectual property rights portfolios and records "paperless".
2019
Opening of LLR Switzerland
LLR offers bigger in Europe for setting up a new office in Switzerland, near Lausanne.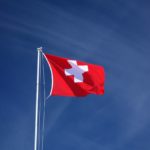 2017
Opening of LLR Belgium in Brussels
LLR Belgium is officially inaugurated on June 27th.
2015
Creation of the ChinePI blog
The ChinePI blog was created on the intitiative of LLR and is aimed at French-speaking readers who are interested in reflections on intellectual property in China or who wish to keep up to date with news on this subject.
2013
Opening of the Aix-en-Provence office
Strengthened by constant growth, LLR opened an office in Aix-en-Provence in order to provide its regional clients with an even quicker and more local service.
2006
LLR receives the "Gazelles" Award
This Award, established by the Ministry of Economy, Finance and Labour, honours our firm and recognizes our success. It helps us pursue our growth so that we become a "gazelle", a champion in our sector.
2000
Establishment of the firm in Paris
Founded in 2000, LLR is now led by Guillaume de La Bigne and Vincent Remy (cofounders); Gilles Escudier, Clémence Vallée-Thiollier and Kristell Erout (managing partners); and Richard Monni and Benoît Andrieux (partners).